Acreage
Register for PEI Potato Acreage Program
Note: The registration deadline is June 30.
PQI administers the Provincial Potato Acreage Registration Program. Under current regulations, anyone growing more than 0.1 hectares of potatoes (0.25 acres) must register.
If you are not eligible or applying for CFIA seed potato crop inspection, register as a non-seed grower.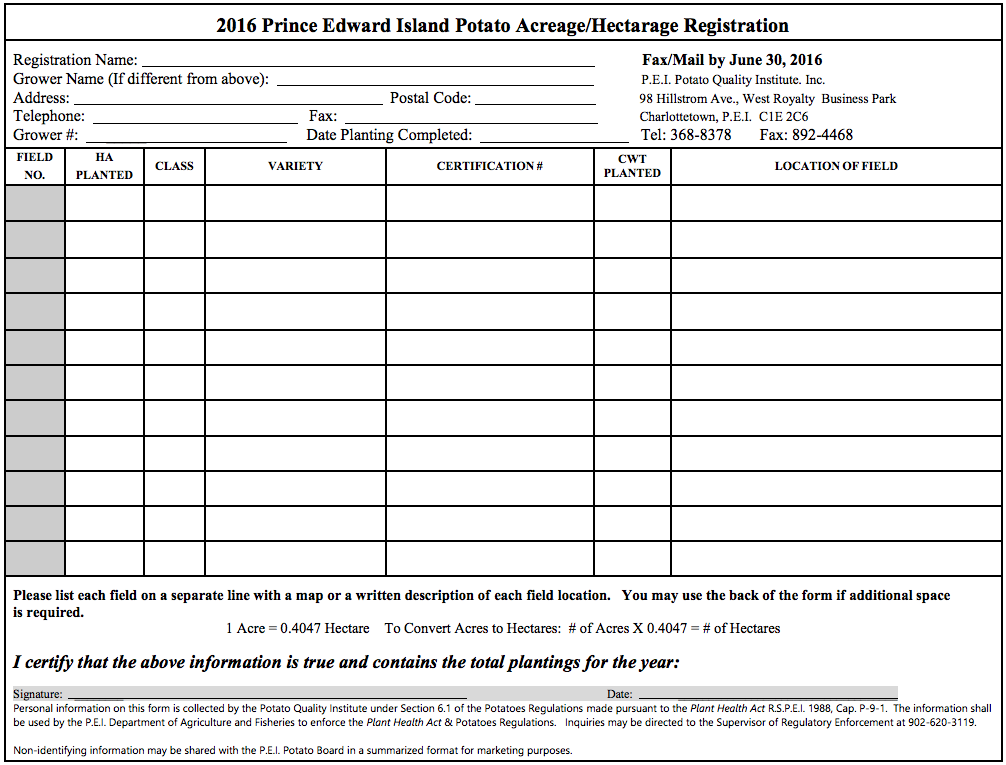 Click here to print off the registration form.
When you register you must provide:
total hectares planted for each field (convert acres to hectares)
the location of each field with clear written directions or a map
accurate seed source information
If you are applying for CFIA Seed Potato Inspection, ask your crop inspector for a consent form to sign. The signed form and a photocopy of your completed application for seed potato crop inspection (CFIA 1317) will be forwarded to PQI on your behalf.